Game analytics support & advice
We make game data actionable, and translate it to product improvements and commercial growth. This way, with a little help, you get the most out of your games. No matter what tools you use, or which questions you want answered: we help you advance.
Our specialities
Proud to work for companies like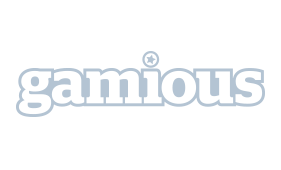 Directly to product or service
---
" With the advice we were able to strongly improve our game. We should do this for every game. "

— Pim Bouman, CEO Gamious
Data in demand
---
Wether you're shifting through big heaps of data searching for something of use, or busy figuring out how to conduct that one experiment just right; we know it can be a pain. As you apply a more and more data-driven approach, and more complex questions need to be answered using data, chances are big you'll get tangled up somewhere.
" The input turned out to be extremely valuable in helping decisionmaking and better understanding our games actual performance. "

—Ben Huxter, Creative Director MiniMega
Creativity on steroids
---
You're doing everything to put together a playing-experience that appeals to as much players as possible. Of course this proces includes a lot of creativity and empathy, but who can tell you better what works and what doesn't than the players themselves? They are, you just need to listen to them the right way: through data analysis.
Data on player behaviour within your game is feedback in it's purest form. It is more practical and better applicable than playtesting and reviews. On top of that it's easily and cheaply set up.