Specialists toolbox
We like working with the amazing data and analytics tools out there. To connect these, and to provide in some specific needs, we created some of our own tools.
Our products
Dashboard
---
Insight into the right data, clearly visualised, tailered to specific stakeholders. Details for the devs, commercial data for the producer and a high-level summary for the client or investor. The dashboard can monitor information from a wide range of data sources, for one or multiple games. Everything about the dashboard is customizable, we always style it to match the game.
More info
Survey
---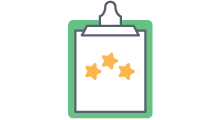 Get to know more about your players in a really easy way: just ask. With the survey tool you can easially create and publish short, clear questionaires. The player's answers can be linked to playing behaviour to create a more valuable overview.Furthermore, the tool focusses on a concise, playful and visual interaction with the respondent. Embeddable on a website or in-game.
More info
Retention calculator
---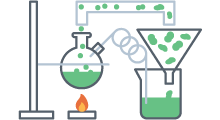 It's an intensive job to get accurate retention numbers from some analytics tools. Much of it is manual work and a mistake is easially made. We developed a tool which takes care of this entire proces, and shows you clearly summarized results. See what happens day-to-day, monthly or by weekday. Retention can be calculated for all players or for a specific segment if Google Analytics is used.
More info